LOCATION
Located on the banks of the San Antonio River Walk, our Harley-Davidson boutique has all the custom merchandise you could possibly want. Only two blocks from the Alamo, you can find us on the corner of Crockett and Presa Street, located next to Hard Rock Cafe and Howl at the Moon.
CUSTOM T-SHIRTS
We stock a wide variety of custom San Antonio Harley-Davidson t-shirts. Our back designs range from pictures of the Alamo to the River Walk, from an armadillo riding a Fat Boy to a traditional bar and shield.
MERCHANDISE
You'll find a wide variety of Harley-Davidson items at our boutique. We stock custom hats, poker chips, koozies, shirts, sunglasses, home decor, bags, shot glasses, patches, stickers, pins, magnets, mugs and much more!
We carry items that make great gifts for any friend or family member. Our boutique offers a wide range of merchandise for men, women, children- even pets!
hours of operation
Monday through Saturday from 10 AM to 9 PM
Sunday from 11 AM to 7 PM
CONTACT INFORMATION
Phone number: (210)212-4461
E-mail: riverwalk@cowboyharley.com
Stay up-to-date on new merchandise, bike nights and other events by following our social media!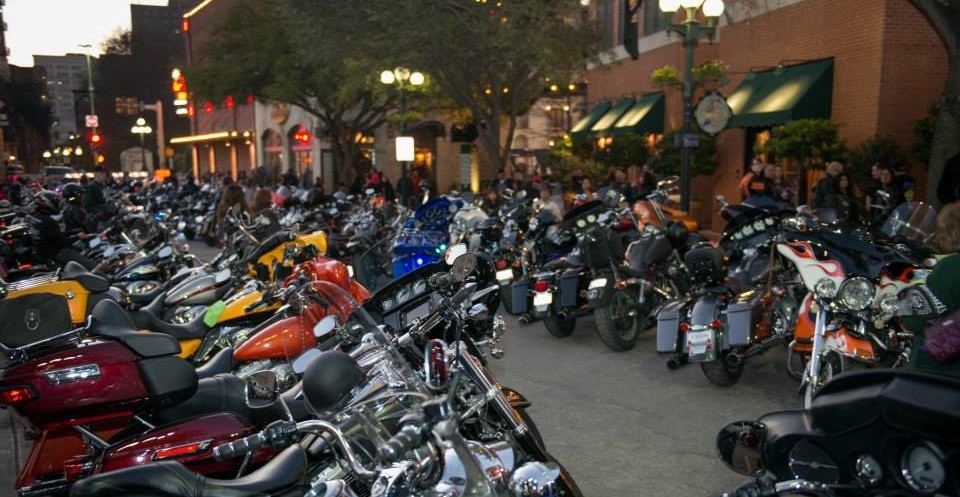 interested in placing an order? please fill out the request below.